**I am pleased to be partnering with Goldfish Swim School to bring you this post.  While they are providing lessons free of cost to me, all thoughts and comments are my own.**
If your a regular reader of the blog, then you know I take the girls to swim lessons at Goldfish Swim School.  Since I stay home, I take them in the morning, which means that Matt doesn't get a chance to see them in the pool.
Enter Family Swim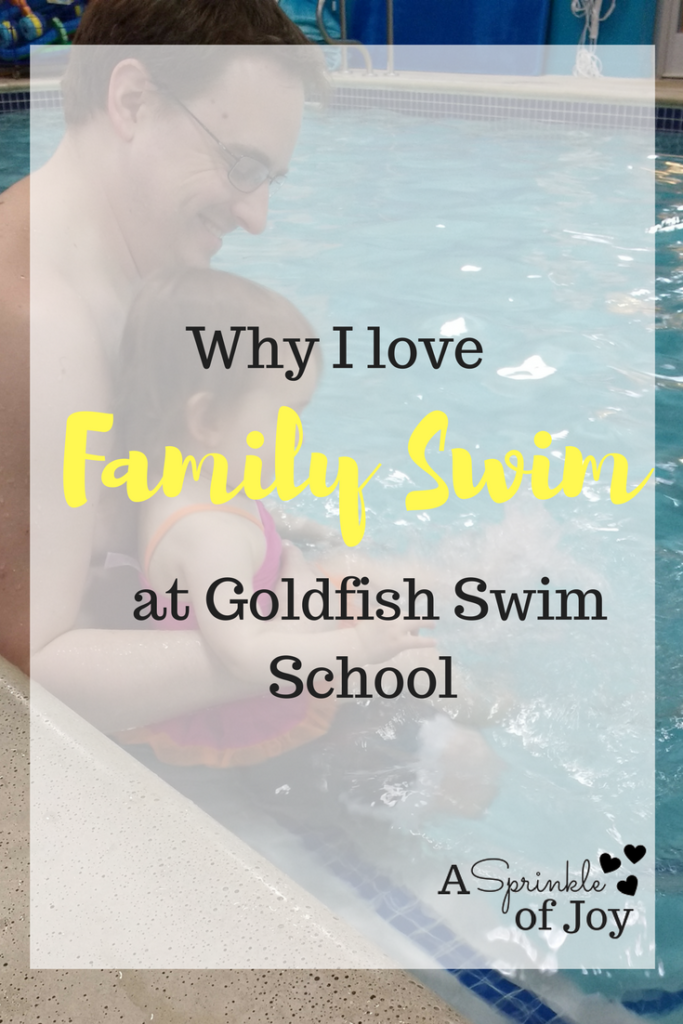 Goldfish Swim School offers a 90 minute Family Swim times at their locations. Not only is this an amazing opportunity to spend some quality family time together, your little swimmers can also practice all the skills they've been working on in class.   We were finally able to get ourselves to a family swim time this weekend, and I couldn't be happier.
It was so much fun to see how Matt interacted with the girls (b/c well dads are always  "more fun than mom" right?), and how excited they were to have Dada in the pool (still heated to 90°) with them.  And don't worry. If you have kids that are at different levels, don't worry, they can all be in the same pool.  While Annabelle usually takes her lessons in the "big pool" she had plenty of fun in the "baby pool".
Matt loved the individual changing cabanas, and the fact that we could store our clothes in a little cubby. I loved that we could all go somewhere and have fun as a family. The girls really loved showing off all they have been learning. They also have many of the fun tools that are used during lessons available.  I really think that attending family swim times will help both girls in their weekly lessons.  If you want to improve anything you do, then you have to practice right?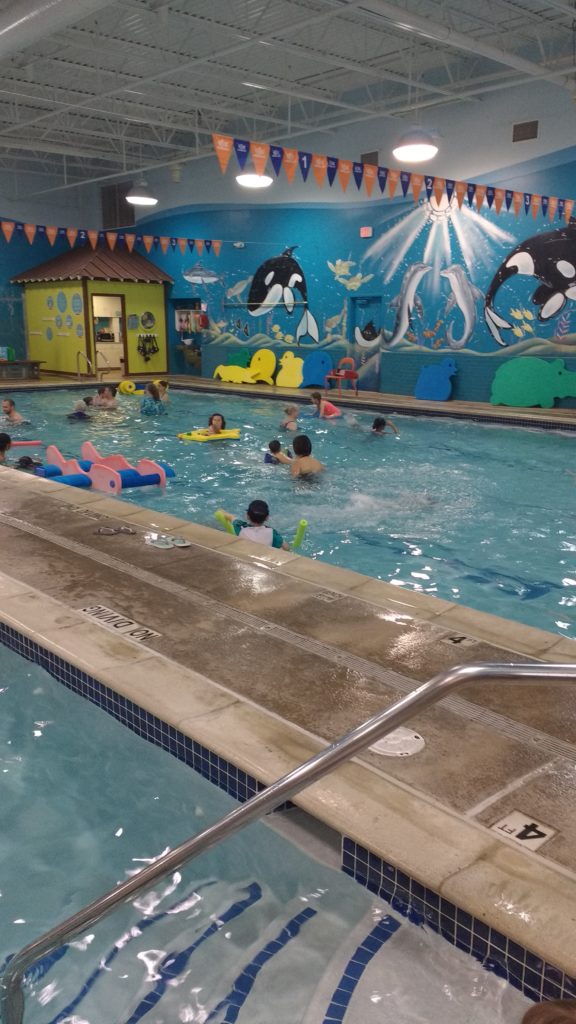 Plus, did you know if you aren't a member you can still swim during family swim?  So if you were curious or wanted to check it out, you could!  Prices for family swim vary by location.  At ours, members get opportunities to swim for free, or it is $5/ person or $15/ family.   Find a location near you to find out what their family swim times are.
I, for one, can't wait to get back to enjoy another family swim!